About me.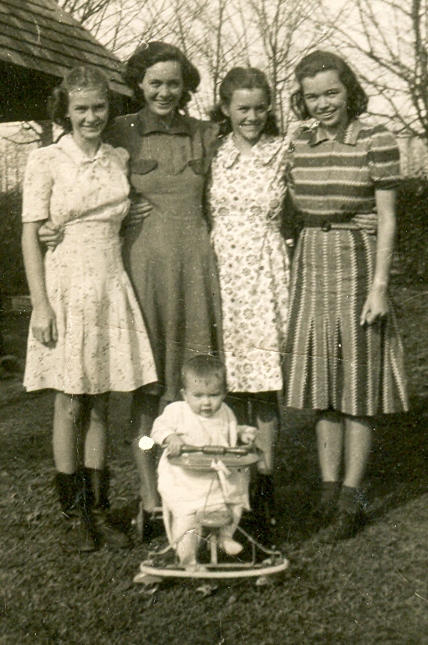 In May 1939, I was born into a family of "The Greatest Generation", the youngest child among four brothers, ages 12 to 23 and four sisters, ages 15 to 21. I'm lucky to be here I'd say! Like so many relatives of the heroes of World War II, many years passed before I realized just what those heroes had done for us.
Two of my brothers served in the military during WWII, Army and Navy, the other two brothers were later assigned 4-F status because of a genetic bone disease. My sister, Selma (Sally) served as a nurse in the Army, 1944-1946 at Ft. Lewis, Washington.
All my brothers and sisters and their spouses have been wonderful role models to those of us bordering on and in the "baby boomer" generation.
My eldest brother hero, Carl C. Taylor, served in the Navy in WWII. I know little of his military career. He later lived in Minneapolis, MN and had a long illustrious career as a corporate pilot. He and two passengers died in April 1981 when his plane crashed in a thunderstorm near Alpena, Michigan. He is buried at the Ft. Snelling National Cemetery in Minneapolis, Minnesota. My sister, Lola Lasseter, who corresponded with several Company I 502 soldiers in WWII died from cancer in 1988. How thrilled she would be to know of my bond now with Company I, 502.
Two brothers, Verda and Gene whom I enjoyed for too short a time, died from cancer at ages 48 and 65.
My brother, Lester A. Taylor, 22 years older than me, didn't come home from the war. I never got to build personal memories of him. After many years of wondering. finally in 2001, I began in earnest my quest to learn more about this big brother hero I had heard about.
After 65 years, most of my questions have been answered. An amazing journey has ensued and many new friends made. I can now write abut my hero and the many other heroes with whom he served in World War II.
It is an honor to be a part of Item Company, 502 PIR family of the 101st Airborne and to contribute in a small way in keeping the memory alive through the Company I 502 Poopsheet.
Thank you Bob Hartzell and the entire airborne family.
You are welcome to browse our newsletters, and we appreciate your interest and support.
Betty Taylor Hill
Current Editor
Company I 502 Poopsheet